The McGill I*CREATE club provides in- and out-patients of all ages the opportunity to explore their creativity in the hopes of taking their minds off the difficult problems that they face. Through arts and crafts, volunteers have a chance to interact with people at the various hospitals in an effort to brighten their day.

I*CREATE volunteers at the Shriners Hospital, the Montreal General Hospital and the Montreal Children's Hospital.
Get excited for 2013-14 volunteering! Find directions and maps of the hospitals below!
Montreal Shriners Hospital
Address:
1529 Cedar Avenue, Montreal, QC H3G 1A6
Phone:
(514) 842-4464
Transit:
Station Guy-Concordia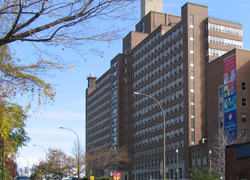 1650 Cedar Avenue
Montreal, Quebec
Canada H3G 1A4
Montreal Children's Hospital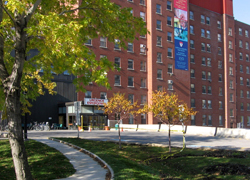 Address:
2300 Tupper Street
Montreal, Quebec H3H 1P3